Last Updated on
As strange as it might sound, finding childcare or even thinking about childcare is one of the things you almost forget to consider before your baby is even born.
Of course that's because you're probably more focused on your child's health and development, which is to be expected, but all the same, figuring out the best childcare option for your family is plenty important.
That brings us to the two premiere childcare websites currently out there right now, Care.com and Sittercity, so naturally, it makes sense to compare the two in order to find which option might work best for you at this point in time.
Choosing the Right Kind of Care
While both sites offer multiple types of care as well as a huge database of professional and younger nannies and babysitters, it's going to take time for you to really narrow down your list of possible candidates regardless. And being able to have a pool of great candidates who offer a lot is important. It's also important to be able to run background checks and communicate with possible caregivers even before you meet them, which are qualities these sites offer as well.
But at the end of the day, choosing a nanny or even date night sitter from either Care.com or Sittercity.com can put your mind at ease. Employing your 14-year-old niece is all well and good, but sometimes you need someone with a little more experience and the ability to be your eyes and ears when you're not there. And there's no doubt that you're going to have a hard time choosing between both of these childcare websites, given all they offer.
About Care.com
For most parents, it's easy to see why Care.com is so easy to trust. As the childcare website with arguably far more advertising and publicity, Care.com might even be the first that comes to mind when you consider searching for a nanny or babysitter online. And you aren't wrong if you already have interest in it since it does offer a variety of services and options to fit nearly any family's needs.
Not only can you order a background check on prospective in-home caregivers, but you can also handle pay and tax documents through the website to make things extra simple for you (via their HomePay service). For some, the whole point of hiring a nanny is to make things a little easier and to give you a helping hand throughout the week, so naturally, Care.com offers even more additional help for you.
Whether you opt to subscribe to the website for a monthly or annual account, you can also try the website on a trial basis to see if it's the one for you, which is also an added bonus so you aren't "locked in" or end up paying for a service that you don't end up being totally satisfied with. This isn't a new practice by any means since trials for these sorts of memberships are almost expected, but it's still nice to know that you can try Care.com worry-free before actually committing to it.
Care.com Benefits
Types of Childcare Offered: Care.com has profiles for babysitters and nannies on either part-time, full-time, or occasional basis,  as well as different preschools and center-based child care facilities.
Other Care Available: In addition to nannies and babysitters, Care.com also offers the services of childcare facilities, tutors, elder care, pet care, and housekeeping and housekeepers.
Membership Fee: The fees for parents on the website vary, from $35 for a monthly subscription to $70 for a three-month membership, and then $140 for an annual subscription.
How To Access: You can use the website directly or even access Care.com's features by using the app, which is available on both iTunes and Google Play stores.
Pros
The membership fees at both monthly and annual levels are relatively affordable for families looking for regular nannies or babysitters.
The website itself is easy to use and navigate.
Being able to keep applications, possible caregivers, and all of their information organized in one place helps.
You can also get updates on prospective caregivers sent to your email or your phone to keep you on top of things.
Cons
Despite the number of possible caregivers, you still might not be able to find one who works best for your family.
The scheduling and calendar options could be a little more user-friendly.
If you're from a more remote area, it might be hard to find caregivers close by or within a reasonable distance.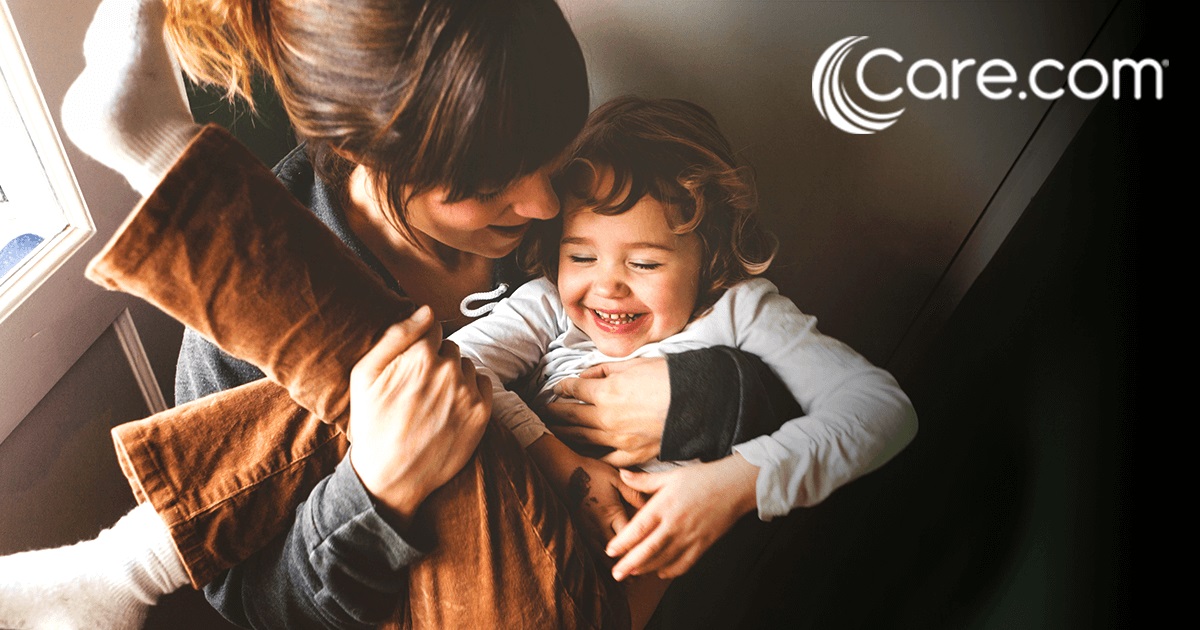 Care Video Overview
Care.com Reviews
"Care.com is genius, very convenient, no need to put ads in local paper, just great." – Mary from White Plains, New York on Care.com
"Care.com is friendly, organized and useful. It helped me find an experienced and excellent sitter for my baby." – Adriana from Millburn, New Jersey on Care.com.
"I really love Care.com. It is so easy for caregivers & families to find what they need." – Melissa from Saint Clairsville, Ohio on Care.com.
About Sittercity.com
Once upon a time, Sittercity.com was a much less complex site, but in the past few years, it's undergone some major changes, and all for the better. It is more complex, but in the best sense of the word, since it's now much more aesthetically pleasing as well as user-friendly for both parents and caregivers, which gives you a better chance at navigating the site to find the kind of childcare you need.
As the website proclaims, Sittercity has been in production since 2001 and in that time, it's managed to match millions of sitters and families, and all through the website, which is now better than ever. According to Sittercity's research, 79% of families cancel their plans at least once per month, but with the assistance of Sittercity, you can prevent yourself from being one of those families in the majority.
Sittercity also claims to be able to connect users with nearby sitters every nine seconds, which is kind of a big deal, especially for parents who may be particularly struggling with finding proper childcare. Of course, not all matches are going to be perfect for each other, but Sittercity does all that is possible to try and help you find your sitter or nanny as quickly as possible. And like Care.com, it also offers a detailed background check and the kind of screening process that will help put your mind at ease before you even take the steps to meet potential caregivers in person. It might not be as well-advertised as Care.com via commercials on TV, but Sittercity has been working hard to give parents what they need.
Sittercity Benefits
Types of Childcare Offered: The different categories of childcare on Sittercity include full and part-time nannies, before and after school care, date night sitter services, and infant care.
Other Care Available: In addition to all of the different childcare offered, Sittercity also has caregivers for senior care, special needs, and pets.
Membership Fee: The fees for Sittercity parents are as follows — $35 for a monthly subscription to $70 for a three-month membership, and then $140 for an annual subscription.
How To Access: Like Care.com, Sittercity is also available as a mobile app in the iTunes and Google Play stores.
Pros
You can run an extensive background check on prospective babysitters and nannies, including a motor vehicle history check and information of any registries the caregiver might be on.
The site is easy to navigate and even easier to start looking for potential nannies or babysitters.
You can also browse sitters in your area without having to officially sign up, which can be like window shopping to make sure your membership would be worth it to find the right childcare provider.
Sittercity was part of the beginning of finding childcare online and has been around even longer than Care.com.
Cons
For some subscriptions, if you don't remember to cancel it in time, you will continue to be charged until you take the steps to actually cancel it.
Since Sittercity doesn't outright screen their sitters initially, there is the chance that you could come into contact with sitters who aren't matches for your family or who aren't reliable.
As with any website, dealing with the customer service of Sittercity can be a challenge, especially where the topic of your account is concerned.
Appears more suitable for finding a sitter or part-time babysitting services versus full-time professional in-home car provider options.
Sitter City Reviews
"I think Sittercity is a great service overall. I was a bit hesitant about letting a stranger in my house to watch my most precious aspects of my life! I felt comforted when I saw so many sitters in my area and the safety "badges" that get assigned to each sitter (for things like CPR and first aid training)." – Austin B. on Sitejabber.com.
"I found a great sitter that lives right around the corner. Sittercity really helped me out." – Stacy T. on Sitejabber.com.
The Verdict: Sittercity or Care?
Ultimately, it's going to be up to you to decide which service is best for your family's needs and wants, but looking at what each site offers and what their respective downfalls might be, your best option at this point might be to go with Care.com. As Sittercity has had some complaints about users being charged even after they understood their accounts to be closed, that could be a big red flag for some parents.
With Care.com, you're getting an easy to use website and app, as well as a wide range of caregivers that you can run extensive background checks on yourself or who may have already paid for these checks themselves, saving you some of the hassle (and extra money). Choosing between Care.com and Sittercity.com shouldn't be taken lightly and in this case, going with Care.com could be better for your family in the long run.
Bottom Line: As you can tell, I strongly prefer going with Care.com here. There's no harm in trying both, but Care just has a wider network and an easier to use interface.
Final Thoughts on the Care vs Sittercity Debate
Like choosing an actual babysitter or nanny for your child, choosing the right source from which to find them is just as important.
You want to be able to find the right kind of caregiver who you can come to know and trust, but you also want to be absolutely sure about them before making any concrete decisions, so you don't have to have too much turnover on caregivers in your home. In the end, whichever works best for you is going to be the one you should go with, but all of the best and worst aspects of each site are laid out right here to help you make that decision much easier.